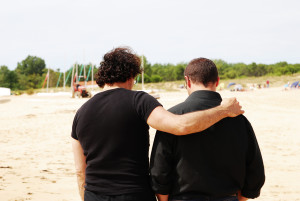 Conducting an intervention is a last resort for any family or support structure. Someone in your group who struggles with addiction must be very close to rock bottom before you choose to intervene, and you must make a plan for the intervention that will help your loved ones.
#1: Why Are You Having An Intervention?
An intervention is a meeting where you bring particular grievances to a loved one who is struggling with addiction. Each grievance must be a specific situation that has hurt you or the people around you. The grievances cannot be slights that other people cannot perceive. The person for whom you are holding the intervention must remember the instances you recall in the meeting.
#2: You Must Have A Goal
You cannot have an intervention without goals. Your loved ones must have a common purpose for the intervention that everyone can agree upon. The plan may include an accountability system that involves everyone, or you may ask someone to go into treatment. You are not forcing your loved ones to make a change, but you are asking from the bottom of your heart for a change.
#3: Getting Someone To Treatment
Getting someone into treatment is not as easy as it sounds. You cannot force someone to go into rehab, but you may make arrangements that you can follow through on after the meeting. A loved one who agrees to go to treatment can go there immediately, and your arrangements will stand if your loved one agrees to go in a few days. Never tell your loved ones that you made reservations for them without their knowledge.
#4: It Is Not An Argument
An intervention is not a meeting where you argue with your friends and loved ones about their addiction. Most addicts already feel some remorse for their actions, and you cannot make them feel any worse. The goal of an intervention is to discuss the problems happening in the family. Someone who needs support will respond well to a kind discussion has among loved ones, but an argument will only make it more difficult for everyone to get on the same page.
Wait until someone has hit rock bottom before you choose to hold an intervention. You do not want to force your loved ones to get help, but you want to give them a way to get help in a loving and caring environment.